Regular price
$48.00
Sale price
$39.99
Unit price
per
Sale
Sold out
Vegan

Gluten Free

Sustainable
Return & Shipping

Returns

We're happy if you're happy. If you are unsatisfied with your purchase in any way, we will accept it back for a full refund to your original method of payment within 30 days of purchase. Simply email our Customer team at eat@sattviko.com with your order number and we'll be happy to help you.

Shipping

We are happy to offer FREE SHIPPING on all U.S. orders $30 and over. 

Standard shipping is $4.9

Please note that all orders will take 1-2 business days to process prior to shipping from our warehouse (located in Greensboro, NC).
Customer Love
Share
View full details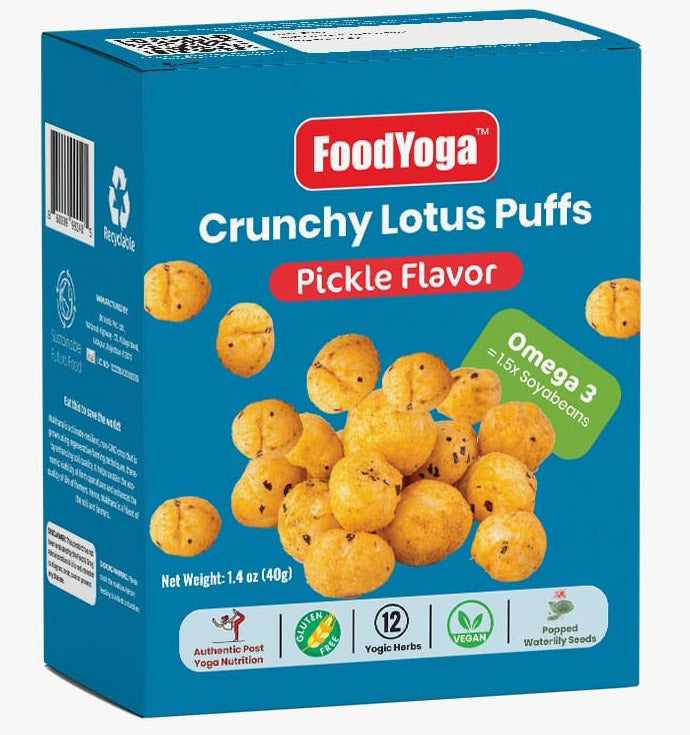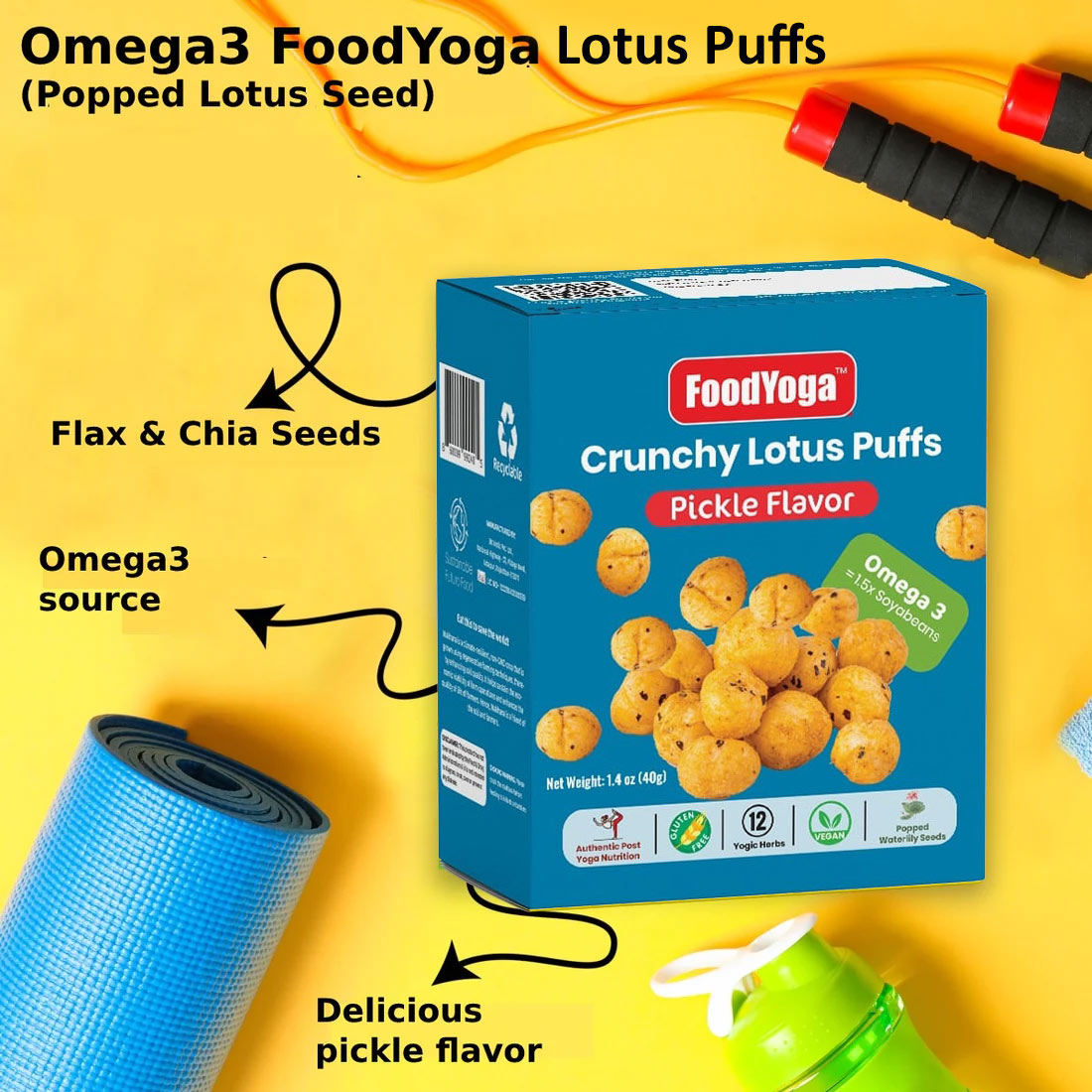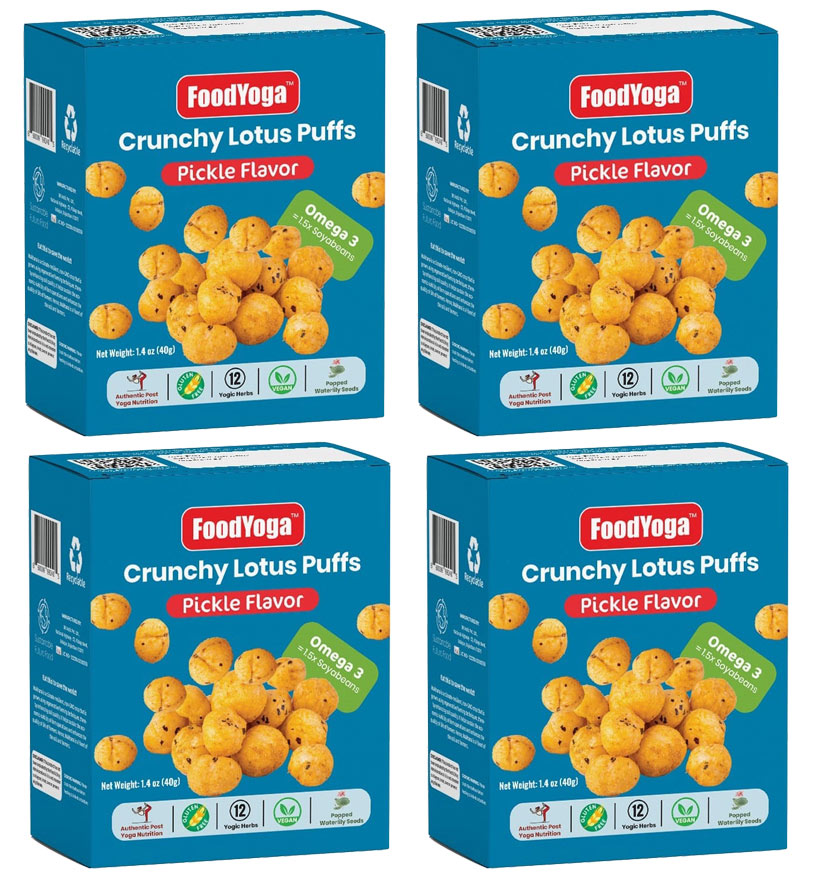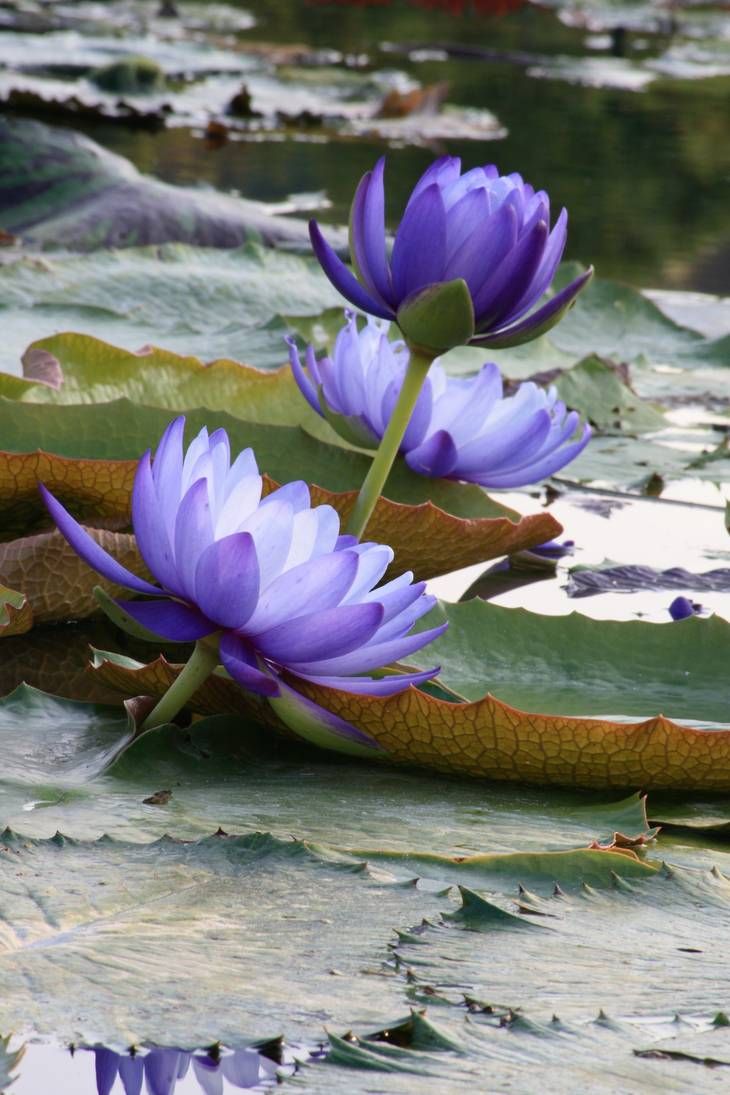 Eat this to save the world
Makhana, also known as popped lotus seed, waterlily pops, gorgon nut, or foxnut, is mainly grown in the Mithila region of India. Makhana is a climate resilient, non GMO crop that not only satisfies human nutrition needs, but also enhances environmental quality by making efficient use of farm resources, while sustaining the economic viability of farm operations and enhancing the quality of life for farmers.
Other Features of Lotus Puffs
Non GMO

Source of Protein

Source of Calcium

Source of Fiber

Anti Inflamatory
A new snack that will become a regular.
We're always looking for a healthy snack which we hope doesn't end up in the back of our pantry where so many others land. It happens that I use turmeric, flax, red chili, paprika, cardamom, cinnamon, and black pepper in my daily diet. All of these are found, along with other seeds, spices, and oil in this delicious popped makhana snack. This one is lime pickle flavor, but I really have to try hard to find that on my palate after enjoying all of the other Indian spices. They're like a super puffed nut or seed covered with a combination of tastes that work perfectly together. We intended to taste a few but ate a whole bag in about 15 minutes. Fortunately, it came in a 4 box package so we have more for later. We'll be getting more of these.
SO ADDICTING!
These are sinfully delicious!!
I've never tried puffed waterlily seeds before but now I'm sold on how delicious they are! The flavor is amazing too, if you like tangy savory treats. The pickle flavor is so good, I'd love to try more flavors. The package is completely full, they do not skimp so I think this is a terrific value for the price.
Unique Taste with a Good Crunch
I was a little weary of trying anything that was lime and pickle flavored. To me, it almost tastes like lime with a little bit of turmeric, and it is actually quite delicious. One box has a pretty good serving of snacks and only 164 cal. It is a vegan superfood that is minimally processed and a good source of fiber. Im glad it came with a few boxes because Im excited to have my other family members. Try them as well.
Interesting Snack.
This Makhana Snack is an interesting blend of flavors. I didn't love it, but I didn't hate it either. The individual snacks deliver the sensation of popcorn that's been seasoned with spices common to Indian cuisine. Slightly salty, slightly sour. No sweetness, but no bitterness either. I picked up on the lime, but not the pickle in my "pickle flavored" snack. Taste is subjective, so that aside, this appears to be a healthy alternative to typical western snacks. It is a product of India, with a best before day a year out. This is well packaged and sealed, each box containing one 2-cup serving. At $5 a serving, it seems a bit pricey to me. But if that's not an issue for you, this product is worth a try
Light Snack with Crunch
This Sattviko Makhana FoodYoga Waterlily Pops Snack is an incredibly light and airy snack. The flavor is very mild but the seasoning still adds plenty to the popped treat. The waterlily seeds will not fill you up at all, and I do not put any faith in their health food claims. As something to crunch on, it is very satisfying.
The "lime pickle flavor" is barely more than an extra note to the other spices and is not overwhelmingly salty. Definitely not a large quantity of snack, but still, FoodYoga's Makhana Snack is a very easy to crunch on popped waterlily seed treat. Recommend!